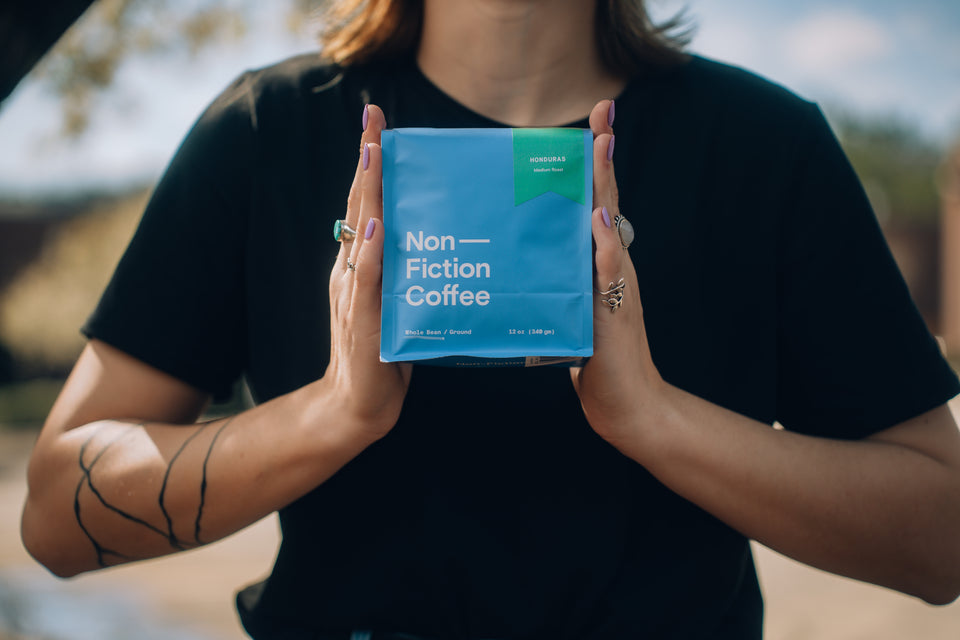 Roaster's Choice Subscription Medium / Dark
Our Roaster's Choice Subscription's rotate to showcase the best of our offerings. Each coffee featured in this subscription, whether it be a single origin or a blend, lean toward a more full bodied, rich, and sweet flavor profile. The specialty coffee industry gives a lot of shine to single origin light roast coffees, but we'd be remiss if we did not give chocolate-forward medium-dark roasts their due. The roasting process for these coffees sets out to perfect the sugar browning and development phases, so that each coffee is rich with sugars and lends to a full bodied cup. If you love coffees that are headlined by tasting notes of chocolate, caramelized sugars, and nuts, then stop right there -- you've found your subscription.
To best showcase the diligent work of coffee growers all over the world, we roast all of our coffees with utmost precision -- recording and tracking every metric along the way. These coffees truly get to shine in their own light as single origin offerings. Our single origins range from a balanced, washed Honduras to a complex, washed Ethiopia -- each with their own story to tell.