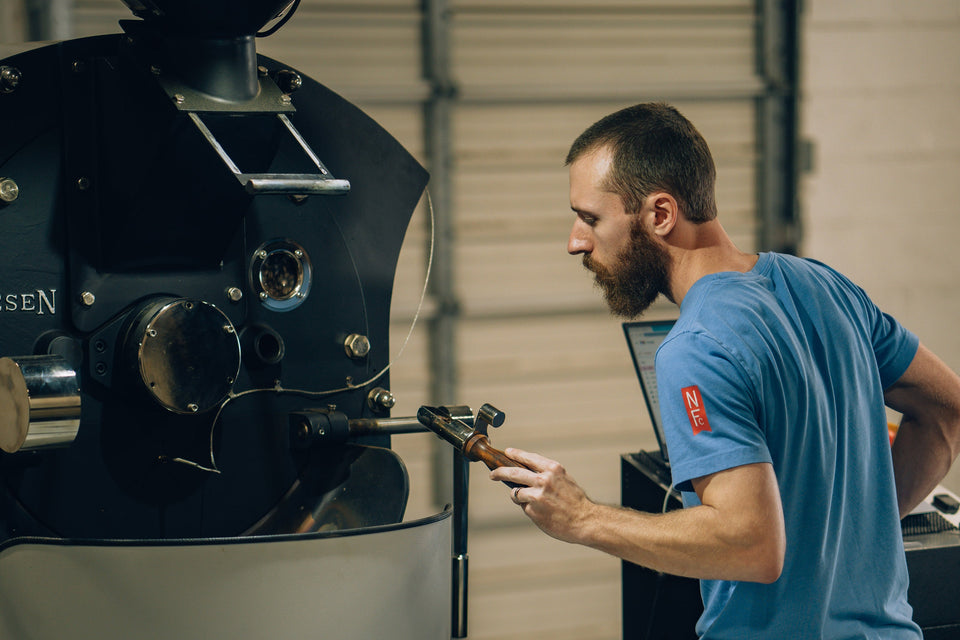 Roaster's Choice Subscription Light / Medium
Our Roaster's Choice Subscription's rotate to showcase the best of our offerings. Each coffee featured in this subscription, whether it be a single origin or a blend, lean toward a more bright, aromatic, and sweet flavor profile. We roast our light /medium roast offerings to the point when acidity and sweetness are maximized. If you love variety and can appreciate sweet, chocolate forward medium roasts and sparkling, bright light roasts -- this one's for you!
To best showcase the diligent work of coffee growers all over the world, we roast all of our coffees with utmost precision -- recording and tracking every metric along the way. These coffees truly get to shine in their own light as single origin offerings. Our single origins range from a balanced, washed Honduras to a complex, washed Ethiopia -- each with their own story to tell.