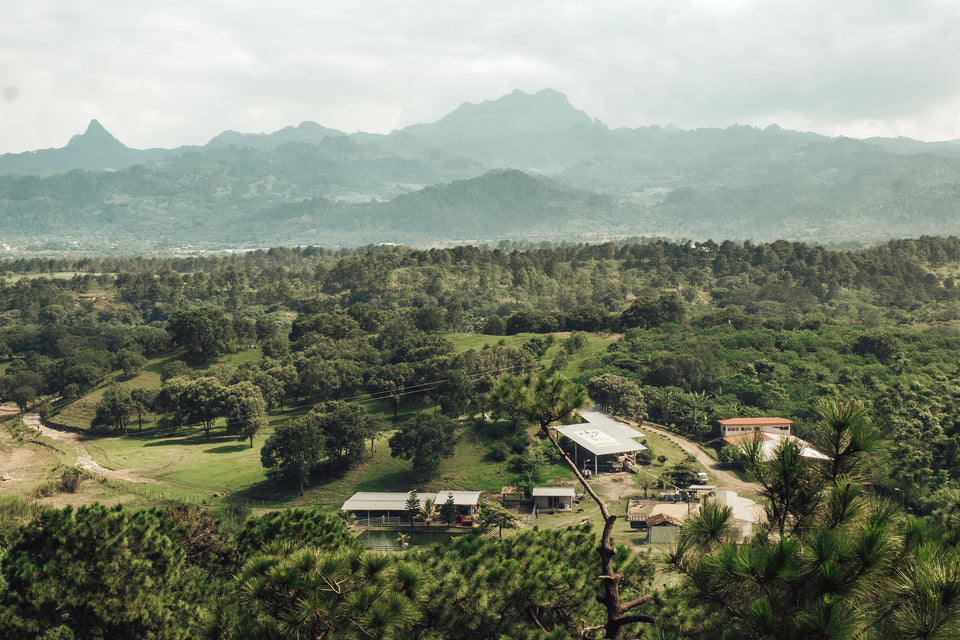 Honduras: Honey
Sold In 12 Oz. or 2 Lb. Bag
TASTING NOTES: Hibiscus, Pink Lemonade, Berry Compote
REGION: Cartagua, Copan, Honduras
PRODUCER: Leticia Lopez Hutchins
ELEVATION: 1400 MASL
PROCESS: Black Honey
FARM CERTIFICATIONS: USDA Certified Organic, Bird Friendly, Fair Trade Certified
Leticia Lopez Hutchins and the team at Finca La Unica have done it again. This is the 3rd harvesting season we have had the honor of showcasing this lot. There aren't any brewing methods that don't do this coffee justice. If you're a french press brewer, you're going to love how syrupy and full bodied this coffee is. If you're a pour-over aficionado or you just love batch brew, you're going to fall in love with how bright and complex this coffee can be. Needless to say, honey processed Honduras needs to be in your morning coffee lineup. 
More on the Farm: 
Our newest partnership has brought to us a delightfully complex coffee from Finca La Unica in Copan, Honduras. Finca La Unica, which is owned and operated by Leticia Lopez Hutchins, is a sister farm of the Finca Terrerito group in Copan. Coffee, among many other industries, can be male dominated, so we're truly honored to support this woman owned farm. And, as a family owned business ourselves, we truly appreciate that Finca Terrerito is a family operation, committed to "improving lives, sustainable farming, and extraordinary coffee". Through a Direct Trade model, they're able to increase economic stability for their community, while staying true to their values.
More on the Process: 
Honey processing was first developed in the 19th century, but has only recently been heralded for its excellent cup quality. Coffee cherries that go through honey processing are picked at their ripest and are run through a mill to remove the cherry skin. Unlike washed process coffees, the mucilage or sugars of the fruit are left on the coffee seeds to be dried. Sun drying this sugar coated coffee creates a semi-fermentation process which translates to enhanced acidity in the finished product and encourages the sugars to be dried into the coffee seeds before final processing. Fermentation takes place at some level in all coffees and processes, but occurs at varying degrees and at different stages of the coffee's processing. When done well, honey processed coffees can yield incredible complexity, acidity, and sweetness. We're thrilled with how well this Honduran coffee was processed, and we know you will, too! 
 

Please Note: All coffee bean orders are roasted fresh and may take 24-48 hours before shipping.