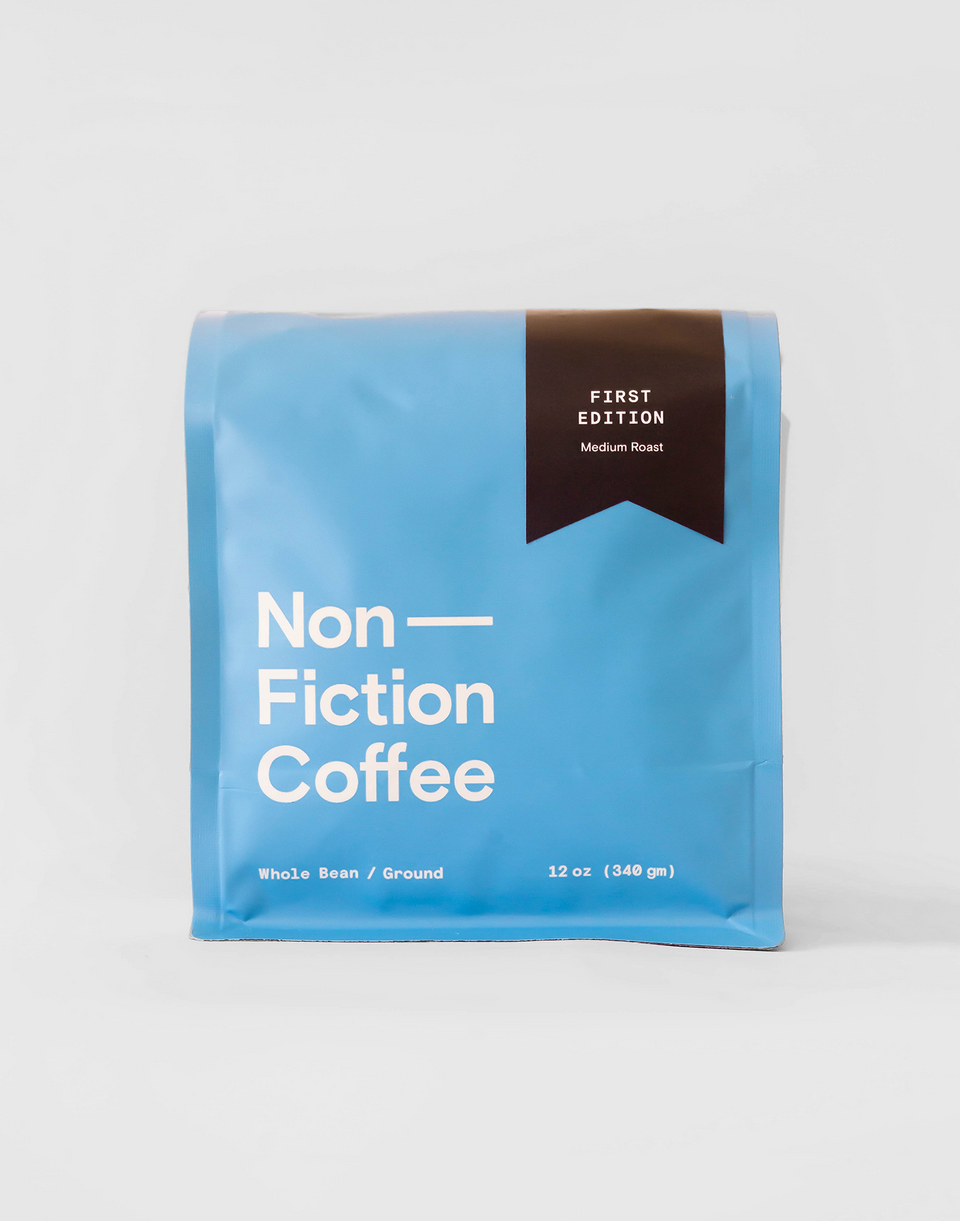 First Edition
FIRST-EDITION-WB-12
Sold in 12 Oz. or 2 Lb. Bag
TASTING NOTES:
 Bittersweet Chocolate, Peanut Butter Cup, Full Bodied
FARM: Finca Terrerito / Cascavel Vermelha
REGION:
 Corquin, Copàn, Honduras / Cerrado Miniero, Brazil
ELEVATION:
 800 - 1100 MASL
PROCESS:
 Washed / Natural
First Edition has always been a blend for showcasing excellent, relationally sourced coffees. This iteration of First Edition, leans heavily on our Honduran coffee from Al Lopez and the team at Finca Terrerito. The Honduras coffee is full bodied and rich with a chocolate forward flavor profile. We've rounded out this blend with our naturally processed Brazilian coffee from Cascavel Vermelha. When paired together, these two coffees are smooth and showcase a peanut butter cup quality -- perfect for your morning batch brew or even espresso.  
The Honduras coffee, if you haven't had it on its own, has a wonderful nuttiness to it that comes through with more sweetness and depth in this blend. Great blends bring each coffee to life, and First Edition does just that. We can't wait for you all to get your hands on this relational and exceptional coffee!  
Please Note: All coffee bean orders are roasted fresh and may take 24-48 hours before shipping.