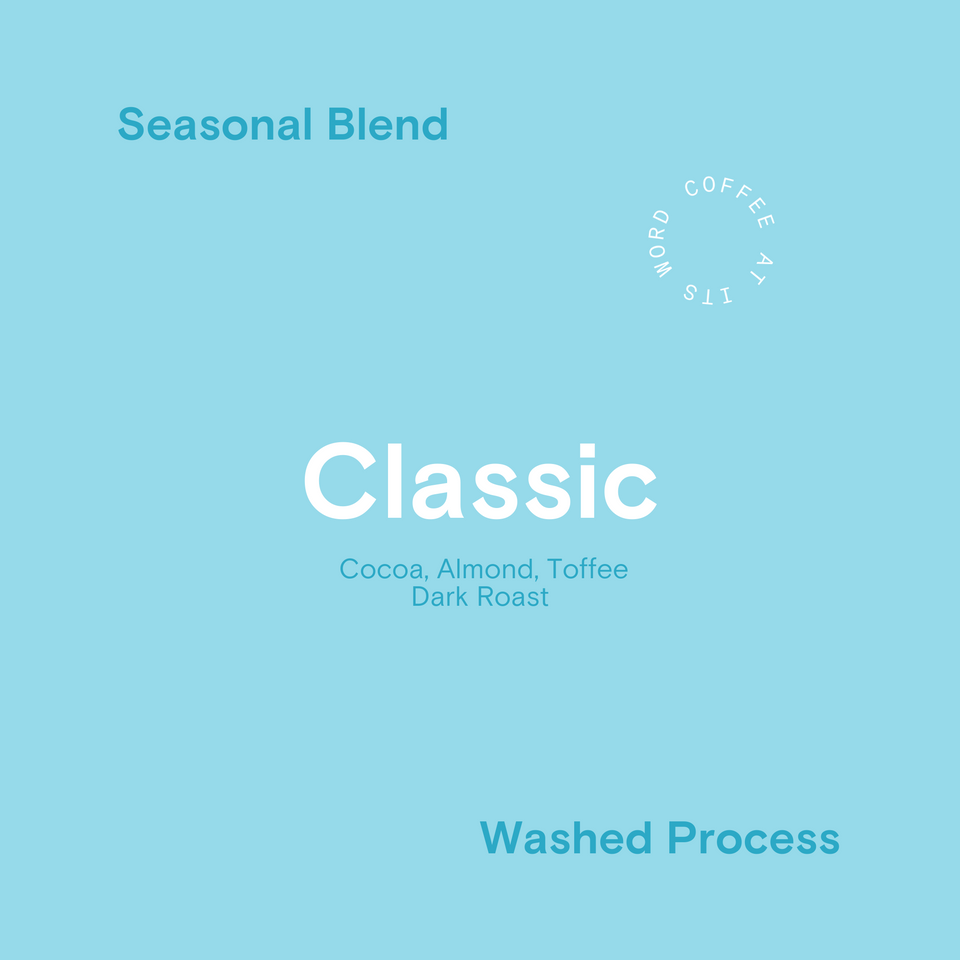 Classic
CLASS-WB-12
Sold In 12 Oz. or 2 Lb. Bag
NOTES: Cocoa, Almond, and Toffee
REGION: Copan, Honduras
ELEVATION: 1000 MASL
PROCESS: Fully Washed
CERTIFICATIONS: USDA Organic, Con Manos De Mujeres, Bird Friendly, Fair Trade, Rainforest Alliance
Our Classic Blend is the perfect everyday coffee -- it's consistent, smooth, and balanced. We're honored to highlight our partners, Finca Terrerito, in this dark roast blend. Finca T, as they're often called, is a family of 5th generation, specialty coffee farmers, who truly know how to grow coffee while caring for their community and for the environment.
Our expert roaster gives this coffee just enough heat to bring out this coffee's delightful sugar browning notes and to give it a full, dark roast profile. Whether you prefer your coffee black or with heaps of cream and sugar, this coffee is for you! 

Please Note: All coffee bean orders are roasted fresh and may take 24-48 hours before shipping.