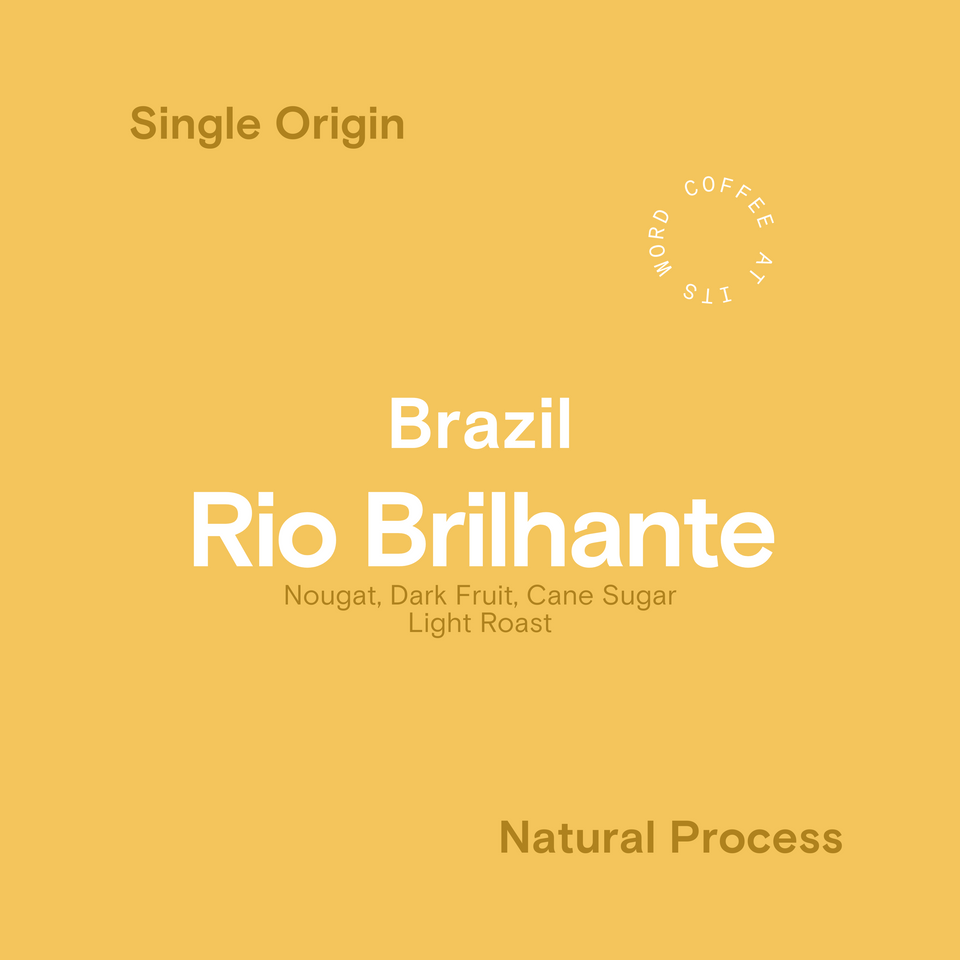 Brazil Rio Brilhante
BRAZIL-12WB
Sold In 12 Oz. or 2 Lb. Bag
TASTING NOTES: Nougat, Dark Fruit, Cane Sugar
REGION: Minas Gerais, Brazil
FARM: Fazenda Rio Brilhante
PROCESS: Natural
ALTITUDE: 900 - 1,150 MASL

We are proud to introduce you to this new offering, a pulped natural lot, from Inacio Urban and his team at Fazenda Rio Brilhante. Fazenda Rio Brilhante sits within a micro-region called Pântano which is located in the state of Minas Gerais. Pântano is
known for its well-defined seasons, consistent seasonal rain, and overall favorable climate for coffee production. Specifically, these conditions are ideal for producing natural processed coffees, which represents on average 80% of the production of the farm. The harvest is mostly done mechanically using a colheitadeira (harvester) - specific machinery to perform this activity. Careful calibration of this equipment makes it possible to determine the quality and ripeness point at which coffee cherries should be harvested, resulting in more uniform and consistent lots. After picking, the cherries pass through a station that sorts by density - the denser and higher quality cherries are separated in order to create pulped natural and natural processed coffees that will receive more detail focused fermentation and drying.
This relationship was made facilitated through Los Volcanes Coffee and imported through Falcon Coffees USA. 

Please Note: All coffee bean orders are roasted fresh and may take 24-48 hours before shipping.